Welcome to TheEagleFlies.com
U.S. Government Programs Can Help You With Your Retirement!
Your Access to Free Money and Help for the Rest of Your Life. Learn About all the Government Grants * Loans * Services * Gifts * and Professional Expertise that are Available to You!
Over 17,000 Programs worth over $890 Billion for Seniors earning $15,000 to $150,000:
Happy Birthday Baby Boomers. You've probably heard that everyday for the next nineteen years 10,000 of you will turn 65! Many of you will have all the resources needed to live out the rest of your life comfortably, while a large number of you might find that you could use a little help in the finance department.
| | |
| --- | --- |
| Money for Bills & Expenses | Invest In Your Ideas |
| Better Health Care | Free Legal Help |
| Buy Property | Get A Degree |
| Travel | Free Prescriptions |
| Spoil Your Grand-Kids | Start A Business |
| Pay for Caregivers | Write A Book |
| Take Courses | Fix Your House |
State by State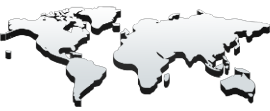 * We are not part of the USA.gov program or website. We do however take part in researching available programs and services for our members.